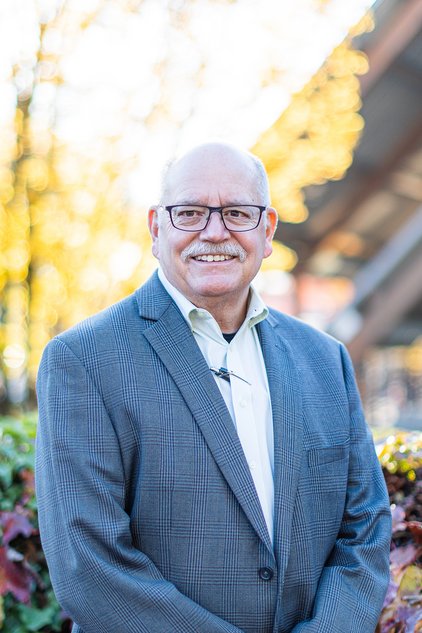 Commissioner Dan Dorran was born in Walla Walla, WA and grew up in Hermiston, OR where he attended school K-12. He spent summers and vacation time working with his Uncle Randy on Dorran Ranch in Juniper Canyon and Cold Springs. His father was deeply involved in the evolution of irrigated agriculture land as the General Manager of Umatilla Electric Co-Op. His dad was also a founding partner in the establishment of cable TV in the Hermiston area. As in all family endeavors it involved all family members from stuffing billing to answering the phone. At the same time his mother was a section editor for the Hermiston Herald for many years. Dan stayed busy with sports, 4-H, and extracurricular activities such as Key Club, Letterman's Club and many others.
After serving and being honorably discharged from the US Army, Dan attended Blue Mountain Community College and Oregon State University. After college he moved to Alaska to go to work for long time family and personal friend and quickly was hired by Sealaska Native Corporation and stayed in Alaska for over 12 years. Upon returning home he went to work for Atlas Copco, a global manufacturing and engineering firm. This experience saw him serve in many senior executive roles such as VP of Operations, VP of Sales and VP of Mergers and Acquisitions. As an adult Dan continued his civic service serving in many roles, from Matanuska Susitna Port Commission to Umatilla County Fair Board and many experiences in between.
Commissioner Dorran is married to Terri and they have four children, Brandi (Eric), Cutter (Desere), Mitch (Kendra) and Dauson (Kate). Dan and Terri also have five grandchildren with the three granddaughters the same age for 7 months out of the year. Dan and Terri also live in the house and on the property Dan grew up on. Growing up they raised 40 feeder steers each year and the place seemed on the outskirts of town and now seems to be in the middle of town.